STIHL iMow | The Benefits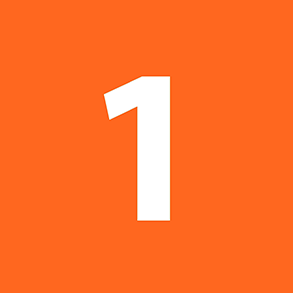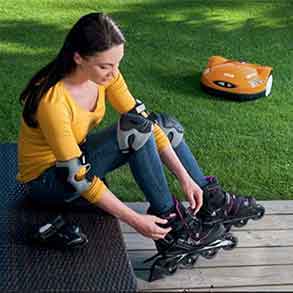 Intuitive Handling
The iMow proves easy to program and once the hard part of the installation is over, the mower will just continue to mow in accordance with your settings. The intuitive graphical user interface means that gone are the days of complex programming and mower set-up - simply select your settings and let the iMow go to work.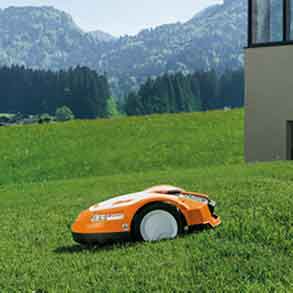 Intelligent Mowing
There is no real surprise that STIHL iMow robotic lawn mowers are intelligent - the clue starts with the name. Not only this, the iMow can back these claims up. The lawnmower functions two ways, firstly by mowing according to an automatic plan and secondly, to finish previously aborted mowing tasks as and when it feels necessary.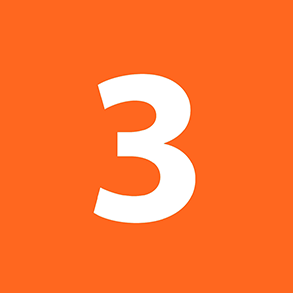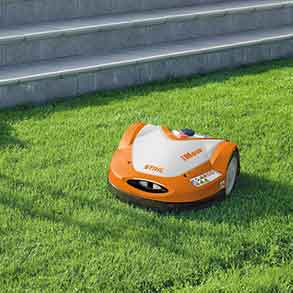 High-Class Lawn Care
As if it wasn't good enough to be quiet, efficient, quick and intelligent, the iMow can also mulch. The blade changes direction every time it stops and allows for more even wear, increasing service life and reducing the need for new blades. Furthermore, the iMow knows to change speeds when coming up against thick or sparse areas of grass.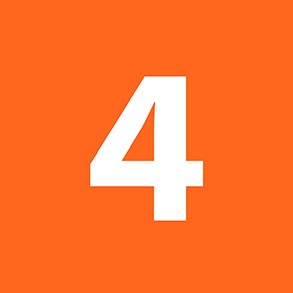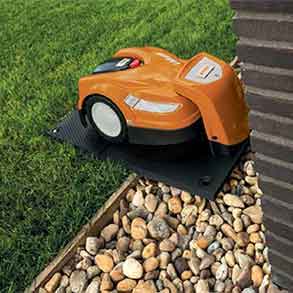 Less Mowing Time Needed
STIHL Mowers have worked extremely hard developing their range of robotic mowers to offer the best inefficient lawn care. This is achieved through an ability to keep the grass at a short length, cutting in frequent but short bursts. This simple but effective technique results in less time mowing and more time relaxing and enjoying your luscious lawn.