Shop by
BRANDS & COLLECTIONS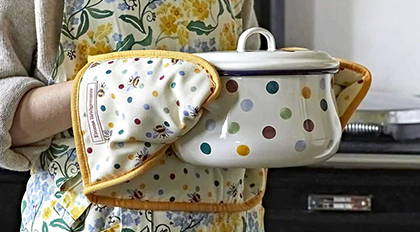 EMMA BRIDGEWATER
Famous for its iconic designs, Emma Bridgewater is much loved by many. Whether you are looking for Biscuit Tins, Travel Cups or Plates this collection is sure to put a smile on your face.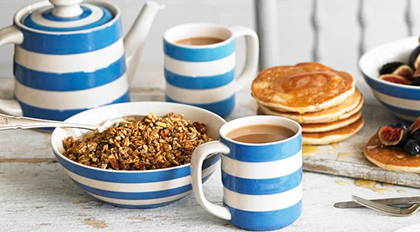 CORNISHWARE
Cornishware has been loved by Britain's bakers, cooks and tea makers for nearly 100 years. From Mugs to Tea Pots, Jam Jars to Oven gloves, this collection is perfect for any country kitchen.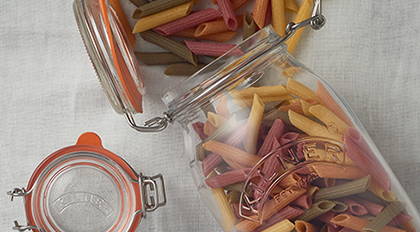 PRESERVING & HOME-MADE
There's no better feeling than picking & preserving your homegrown fruits & veg. We stock a huge range of Preserving Jars, Pans, Jugs and Lids to keep your kitchen running smoothly this season.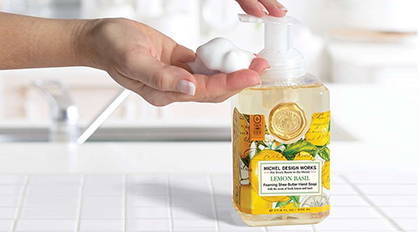 MICHEL DESIGN WORKS
A collection of soap bars, hand soaps and fragrance sprays for all your bathroom needs.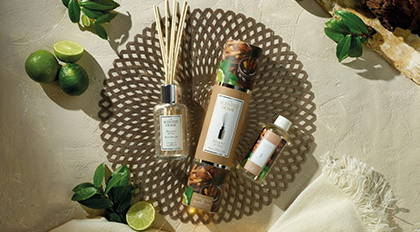 ASHLEIGH & BURWOOD
Discover Ashleigh & Burwood fragrances. Choose from Candles, Reed Diffusers, Fragrance Lamps and more.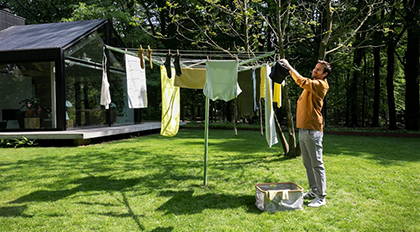 BRABANTIA LAUNDRY & WASTE COLLECTION
Shop our selection of Brabantia Bins, Bin Liners, Clothes Airers, Ironing Boards and more.