STIHL iMow | RMI 4-Series


The STIHL iMow 4-Series comes as part of a duo. RMI 422 and big brother models, RMI 422 P & RMI 422 PC. These models are designed to be of benefit to owners with lawn sizes ranging up to a total of 1700m² and can also manage slopes of up to a 40% incline. Read further to find out more on both of these compact and brilliant models.
iMow Robotic Lawn Mower RMI 422
Suitable for up to 800m² & 35% inclines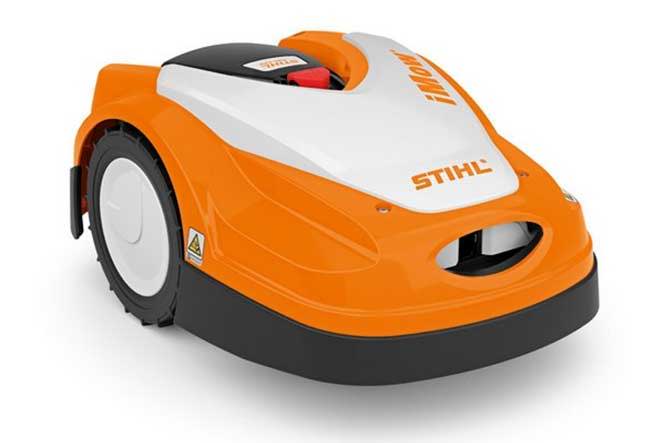 Features of the RMI 422
RMI 422 is the basic, entry-level model of STIHL iMow but that doesn't mean it isn't packed with top-class features and a high level of performance. The mower can handle areas of lawn up to a total of 800m². The mower is suited to up to 16 hours of mowing a week due to its smaller capacity. It can charge up to full battery in around 90 minutes and the charge will last approximately 30 minutes before returning back to the charging station for another top up. If you have a small lawn with minimal obstacles, this RMI 422 is perfect for you.
iMow Robotic Lawn Mower RMI 422 P
Suitable for up to 1500m² & 40% inclines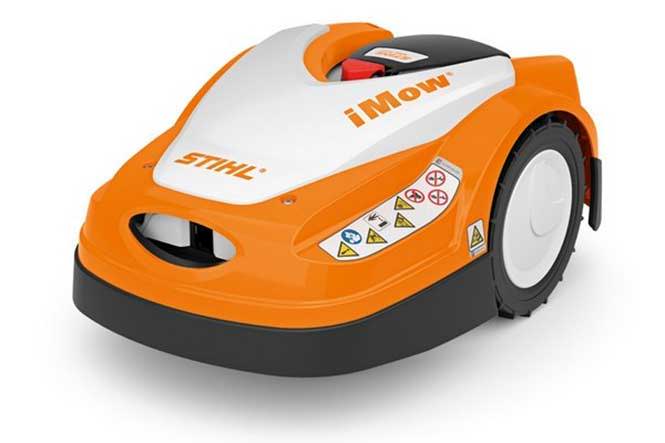 Features of the RMI 422 P
In comparison with the basic model, RMI 422 P offers almost double the area coverage, coming in at a maximum coverage of 1500m² and can also handle slightly steeper slopes with a 40% incline rather than the basic 35%. MI 422 P also comes with a bright LCD display for easy setting management, allowing you to organise a cutting plan to suit your garden and time management needs. Other features include a 20cm cutting width and an average weekly mow time of 25 hours, based on the fact the mower will typically be used on medium, rather than small sized lawns.
iMow Robotic Lawn Mower RMI 422 PC
Suitable for up to 1700m², 40% inclines & use with a smartphone app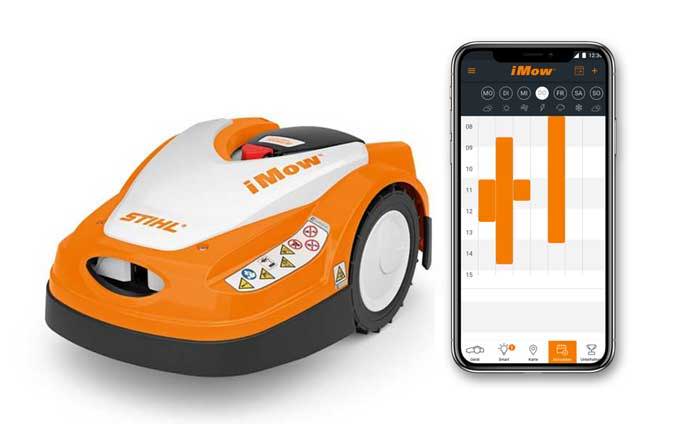 Features of RMI 422 PC
Primarily, there is not much difference between the RMI 422 P and the RMI 422 PC. However, one notable difference which will be a deal clincher for a lot of technology lovers is the addition of smartphone app compatibility. This addition allows you to control the mower through your smartphone. You will be able to monitor the position, edit the settings, start, stop, and a handy theft alert will signal an alarm on your phone when the mower is in breach of your perimeter wire. Other features of the RMI 422 PC include 1700m² area coverage, 40% slope handling and a 150 minute mowing time per charge.