Robomow | Why Buy A Robomow?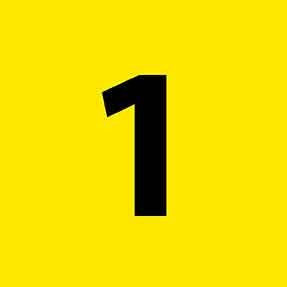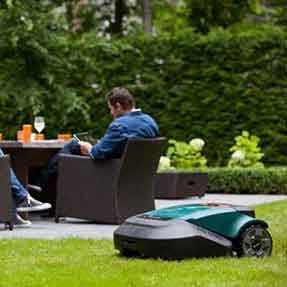 Cutting-Edge Convenience
What do you define as progress? Robomow sees it as improving their technology to work more and more efficiently with your garden. They've now made it so their Robotic Lawn Mowers can operate, communicate and be controlled from a smartphone app - what more could you possibly want?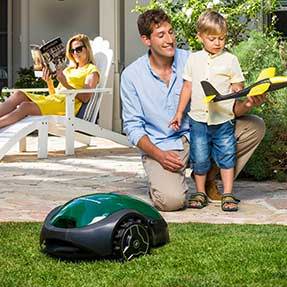 Best In Test
Throughout Europe, independent bodies are continuously rating Robomow at the top. Coming with excellent reviews all-round, Robomow is a winner in all categories. So why look elsewhere when Robomow have developed everything you need, whether it's for small, medium or large gardens?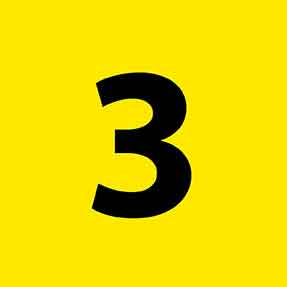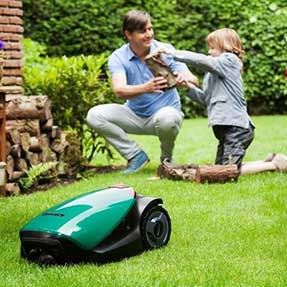 Innovative
The world of innovation never seems to cease and the guys at Robomow are no different. Nothing is perfect, everything can be improved, and so whether it is a feature or a function of their existing models, you can rest assured they're looking to find a better way of doing it.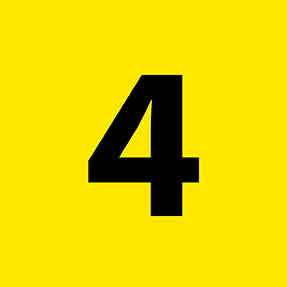 Friendly
Robomow likes to see themselves - and would like to think that others do too - as a friendly brand offering a top-class user experience. It's easy, friendly and fun when dealing with Robomow and the brand pride themselves on offering the best service your money can buy.
Want a Robomow but not sure which one? We can help...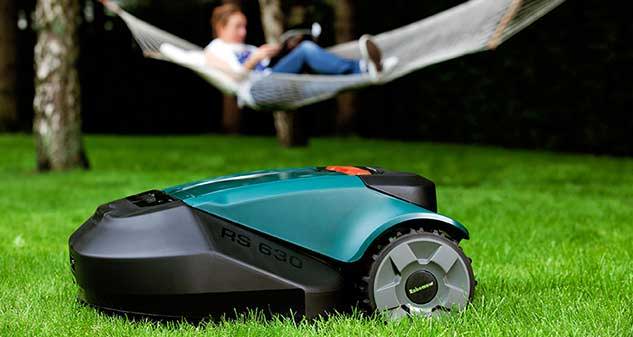 Measure your lawn with Robomow
Thanks again to the clever people at Robomow, you can now work out which model of mower best suits your garden. At the click of a few buttons, their specially designed page allows you to interactively work out your lawn size, giving you the knowledge needed to make an informed decision on the best lawn mower for you - saving money, hassle and time.