Robomow RS Series | Closer Look

Robomow RS Series offers the top level of performance their full selection of robotic mowers has to offer. Products in this range include the RS615u, RS 625 Pro and the top-of-the-range RS 635 Pro SX which can cover areas up to huge 5000m². If you don't like to do things by half, or just simply have a huge garden or area of grass in mind, this is most definitely the range of robot mower for you.
Robomow Robotic Lawn Mower RS 615u
Suitable for up to 3000m² & 36% inclines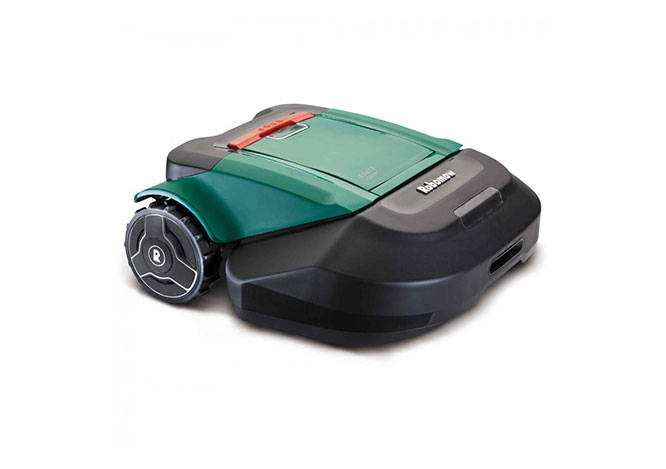 Features of RS 615u
This is the base model in the RS range of Robomow. However, the RS 615u has everything the average person will likely need from a robotic mower. Features include the ability to handle area of grass up to 3000m², slopes of up to 20 degrees and like all other RS series models, comes with a large cutting width of 56cm. Further features include a brushless motor, adjustable mowing height of 20 to 80mm and Robomow App functionality, allowing you to stay in control wherever you are.
Robomow Robotic Lawn Mower RS 625 ProX
Suitable for up to 4000m² & 36% inclines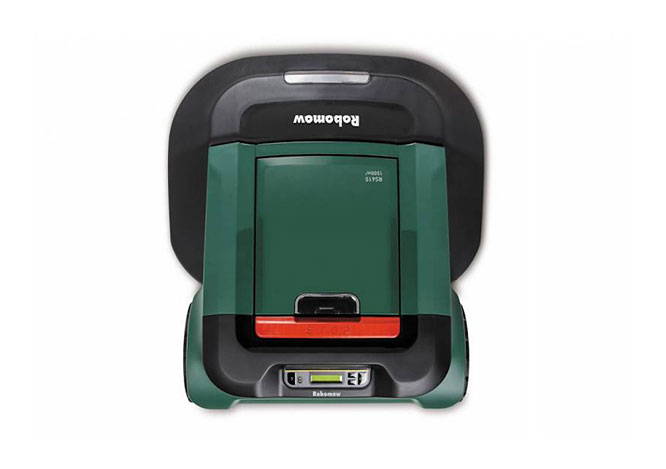 Features of RS 625 Pro X
Cutting an area of up to 400m2, the RS 625 Pro X offers a huge level of performance, power and precision thanks to adjustable cutting heights ranging from 20mm to 80mm. Benefits also include a cutting width, seen on all RS Series mowers, of 56cm and 400w of power. Other than the fact it can handle a larger surface area than the 615U, it also comes with GSM. Finally, the RS 625 Pro X charges for between 90 and 110 minutes, then offering up 55 to 70 minutes mowing time.
Robomow Robotic Lawn Mower RS 635 Pro SX
Suitable for up to 5000m², 36% inclines w/ RoboHome & Power Wheels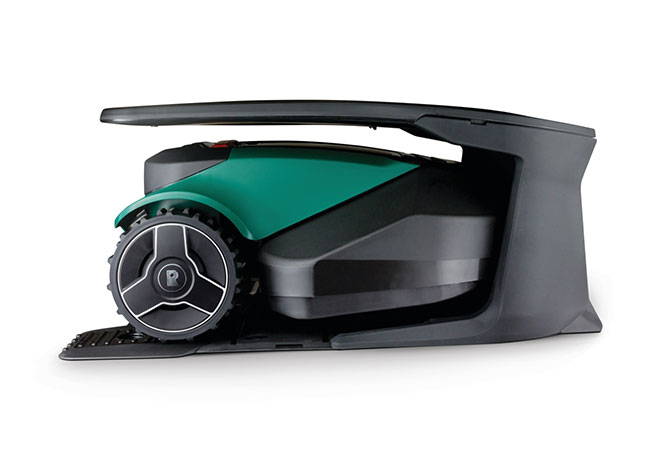 Features of RS 635 Pro SX
The best of the best, RS 635 Pro SX has it all, so if you're a stickler for having the best of everything, this is the model for you. Or maybe you have a lawn up to 5000m² in size and none of the other Robomows will suffice. Either way, the RS 635 Pro SX is the one. It also comes with RoboHome allowing the mower somewhere to stop, under cover to shelter from rain. Not only this but the robot mower comes with a higher 6Ah. battery power and a higher, 80-100 minute work time. All in all, very impressive.